Calumet College has had a long and unique connection with the Indigenous community.  Both colleges are committed to advocating for priorities that enhance Indigenous health and wellness, engaging the Indigenous community and celebrating Indigenous heritage.
Please check back for upcoming events!
PAST EVENTS
OCTOBER 22, 2018:
INDIGENOUS HEALTH & WELLNESS WORKSHOP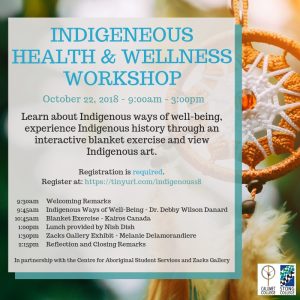 About the Workshop
Date: Monday, October 22, 2018
Time: 9:00am - 3:00pm
Location: Various Locations
Registration is required.
Register here: https://goo.gl/hEshvR
On behalf of Jennine S. Rawana, Head of Calumet College, Mazen J. Hamadeh, Head of Stong College, the Centre of Aboriginal Student Services, and Zack's gallery, we invite you to register for the Indigenous Health and Wellness Workshop!
Students, faculty, and staff are invited to learn about Indigenous ways of well-being, experience Indigenous history through an interactive blanket exercise, view Indigenous art and contribute to an art piece that will be displayed in Zack's gallery in the future.
Overview of the Event Agenda
9:00am: Registration
9:30am: Welcoming Remarks
9:45am: Traditional Opening and Keynote - Indigenous Ways of Well-Being by Dr. Debby Wilson Danard
10:45am: Blanket Exercise facilitated by Nish Dish
1:30pm: Zacks Gallery Exhibit featuring artist Melanie Delamorandiere
2:15pm: Reflection and Closing Remarks
3:00pm: End
We hope to see you there!
___________________________________________________________________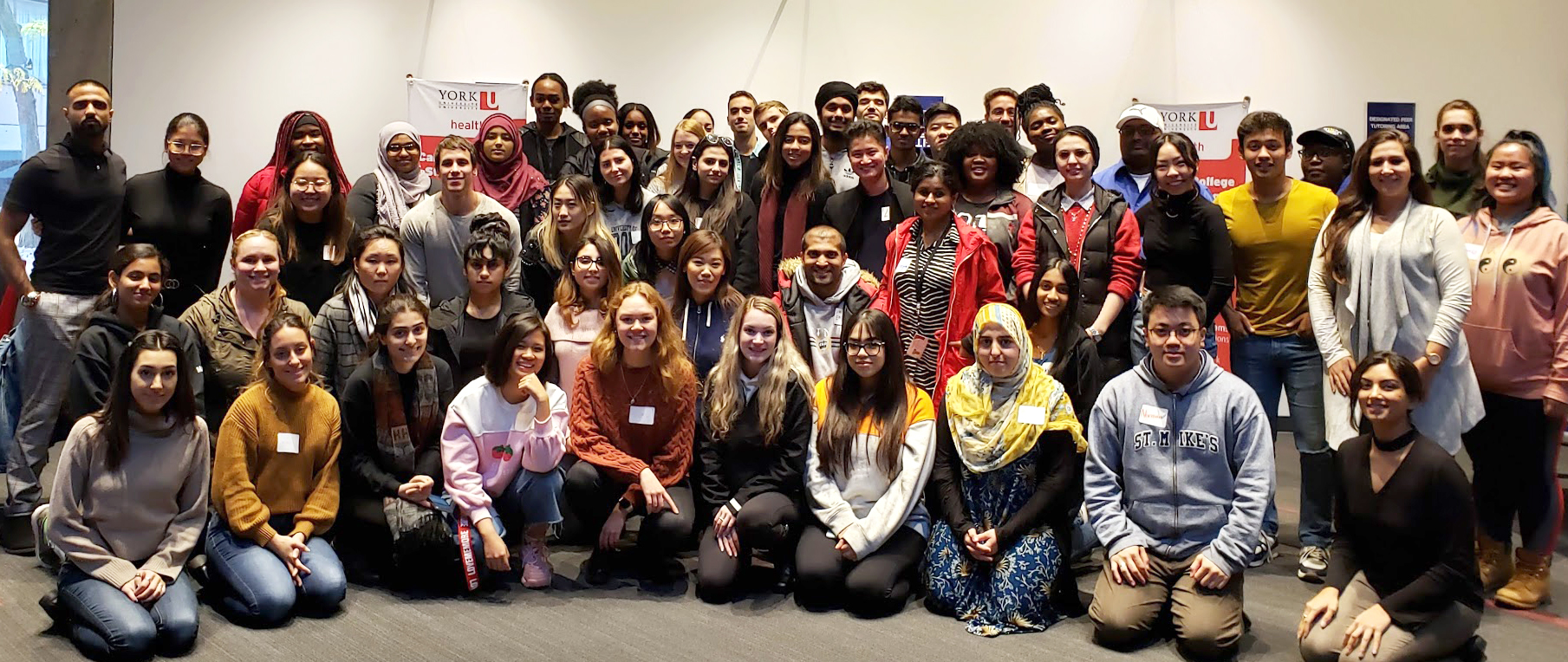 Meet and get to know our dedicated CCSC staff and Indigenous Circle team who work hard to provide quality student success, mentorship, leadership & development programs, events and workshops for the Calumet and Stong College communities.