The Faculty of Health is supporting 6 courses with PASS in winter 2020! More details about PASS sessions will be added here soon.
Winter 2020 PASS Schedule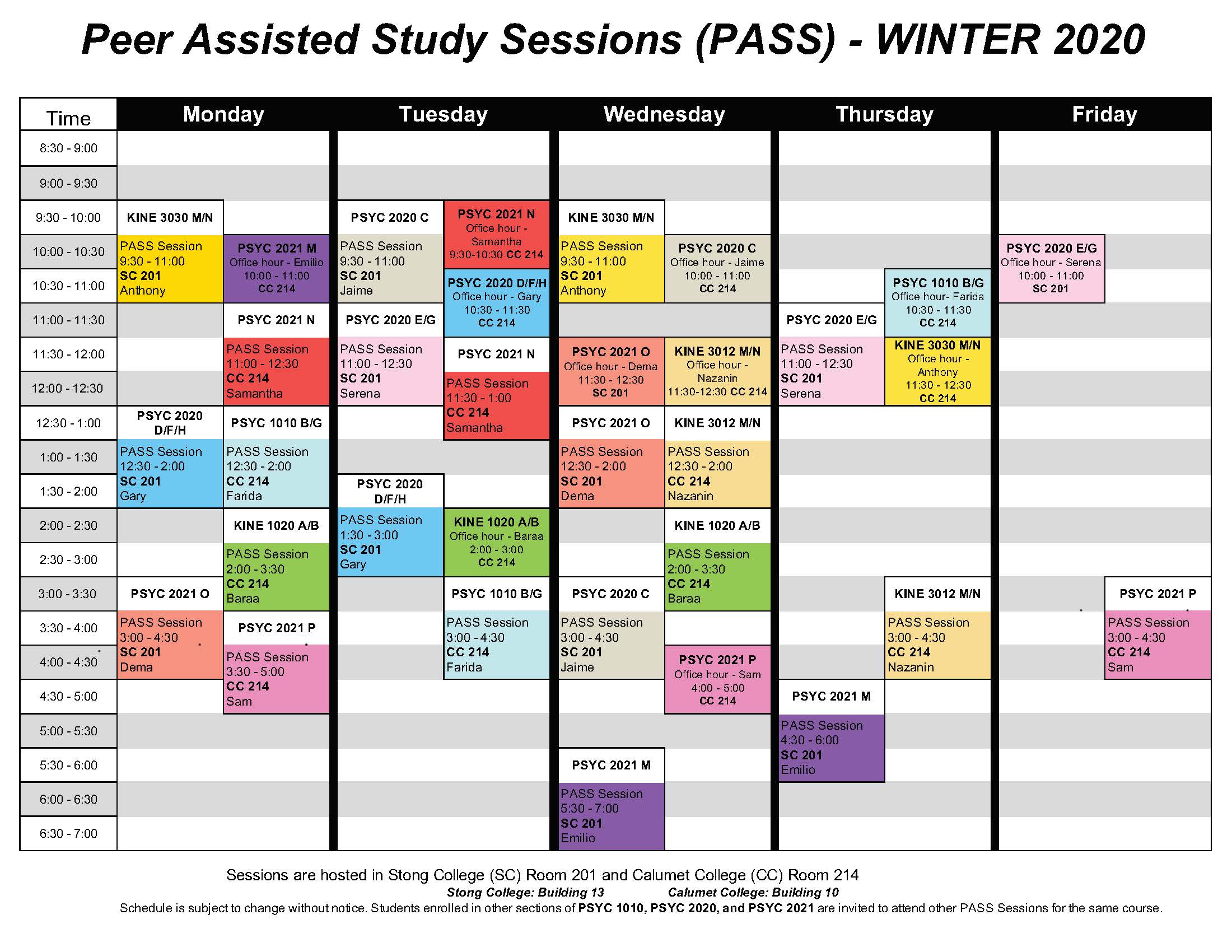 Click here to download the schedule
Kinesiology & Health Science
KINE 1020 A/B 
KINE 3012 M/N - Please check your course Moodle for regular PASS updates
KINE 3030 M/N
Psychology
PSYC 1010 B/G
PSYC 2020 C
PSYC 2020 D/F/H
PSYC 2020 E/G
PSYC 2021 M
PSYC 2021 N
PSYC 2021 O
PSYC 2021 P

Peer Assisted Study Sessions
Free
Voluntary
Collaborative, facilitated, and engaging study sessions
No matter your grades or GPA, PASS is shown to help improve marks and information retention
Targeted to courses that are historically challenging
Structured to help students build study skills, confidence in their academic abilities, and academic success
Offered twice a week every week for every covered section
Led by upper-year academically successful students who have extensive training on how to help students get through York's most challenging courses
Sessions hosted every day in Stong College, room 201 and Calumet College, room 214
For questions about the PASS program, please contact:
Calumet College and Stong College Office
416-736-5132
scchelp@yorku.ca
Schedule subject to change without notice. Students enrolled in other sections of PSYC 1010, 2020, and 2021 are invited to attend other PASS Sessions for the same course.