THE WELLNESS LOUNGE ACTIVITIES
THE WELLNESS LOUNGE IS OPEN FOR WINTER 2020! 
Do you need a safe space to charge and refresh? The Wellness Lounge (Calumet College 129) is the space for YOU. This is also a space to ask any questions related to health and wellness. Take advantage of this opportunity to meet our Wellness Lounge team and learn about the activities they have planned for Winter 2020.
The Wellness Lounge will be open Mondays to Fridays from 11:30AM-4:30PM.
No registration is required! Come Swing by!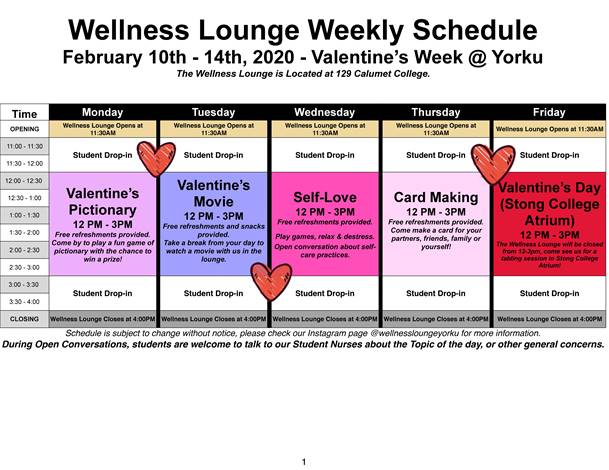 Heath and Wellness Resources
For more information on daily events and health and wellness tips, please check out our Instagram page @wellnessloungeyork